Sebago Watersports offers amazing catamaran and schooner sailing tours! Choose from Key West sunset sails, snorkel the living reef, extreme watersports combo, eco snorkel/kayak tour, and parasailing. Sebago's ships are spacious and state-of-the-art with an experienced, friendly crew. Experience the Best of Key West with Sebago Key West Watersports.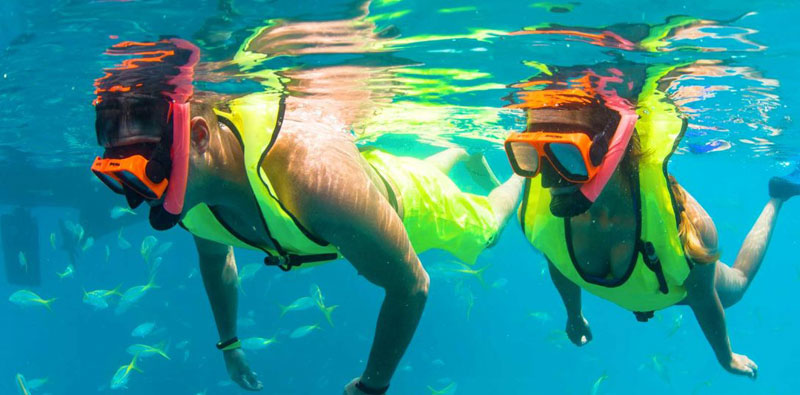 Set sail on our spacious catamaran and be one of the first guests of the day to arrive at North America's only living coral reef. With instructions from our professional crew, you'll descend Fury's stairway to the sea to encounter the coral reef and a multitude of sea life.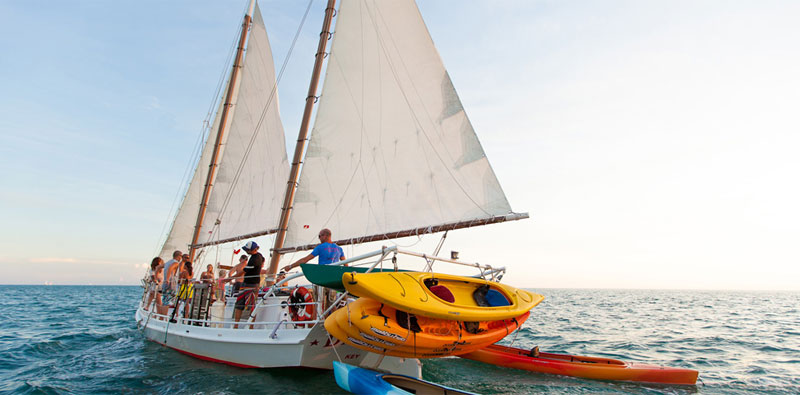 Explore the wondrous and enigmatic mangrove islands with one of our very knowledgeable nature guides. Learn all about the mangrove eco-system, while paddling through a maze of mangrove-canopied canals and streams, that are home to an incredible tropical array of birds, rays, sharks, sport fish, and more..
Upon arrival at Fort Jefferson, the friendly crew of the Yankee Freedom III will provide you with a snorkel, fins and mask for exploring the nearby reefs. Located just in front of the boat pier lies historic Fort Jefferson and the island's white sandy beaches. One of the most popular snorkel areas is located approximately 75 yards from the western edge of the moat wall and is a great place to start your snorkel adventure! This area contains beautiful large coral heads, tropical fish, sea grass and various marine life that call the Dry Tortugas home.
Ultimately the weather decides, but with a variety of snorkel spots ranging from the barrier reef to wrecks, coral and sponge gardens, our seasoned Captains know all the spots and will discuss with you the best options for the days conditions! We aren't like the rest, we don't go where it is rough because that's the route, our destination is based on local knowledge and the current sea state. Rest assured, we will take you to the most protected snorkel location that day has to offer!
Cutom Designed Snorkel Boat. Our 65′ Custom Built Snorkel Boat has plenty of room and shade for your Snorkeling adventure. Visit the Florida Keys National Marine Sanctuary the living coral reef on your Snorkel Trip with the Fury Cat.
Key West Attractions Association
Our Key West Attractions Association has plenty of great information on tours, trips, charters and things to do around the island.
The Florida Keys & Key West
The Florida Keys official tourism website offers vacation planning for all kinds of Key West activities plus great articles and photos on the history and festivals and events.