Key West Kayaking & Paddleboarding
Along with your experienced guide you will paddle at a relaxing pace and explore the shallow, calm, blue-green waters of the back country of Key West. Or try paddleboarding… We have loads of options for paddle boarding; 2 hour eco tour, paddle board rentals (we will supply you with a map), Intro to paddle boarding, paddle yoga and paddle fit classes. Paddle boarding is easier than it looks so come and paddle with us.
Island Adventure Eco Tour: Paddle at your own pace through the crystal blue waters of Key West when you rent a kayak from Fury. Enjoy front row views as you glide silently amid some of the most beautiful scenery in the Florida Keys. Mangrove forests and marine life abound as you paddle your way through the iconic Key West waters, creating memories that will last a lifetime.
Sail, Snorkel and Kayak Tour: Explore the wondrous and enigmatic mangrove islands with one of our very knowledgeable nature guides. Learn all about the mangrove eco-system, while paddling through a maze of mangrove-canopied canals and streams, that are home to an incredible tropical array of birds, rays, sharks, sport fish, and more..
Island 'Ting Eco Tour: Sebago's Island 'Ting Eco Tour combines 3 great Key West adventures into one: Key West sail cruise, snorkel the coral reef and kayak tour of the mangroves, all in one day. Save money and time by experiencing Key West's favorite activities in one awesome tour.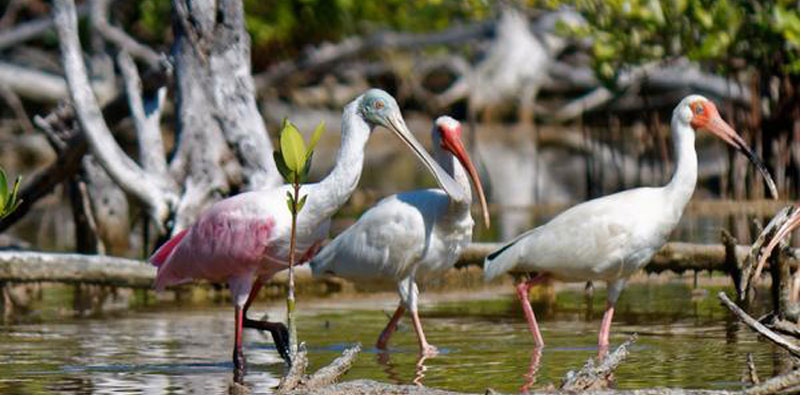 Choose a kayak or paddle board and enjoy downwind trails for easy paddling, even on windy days. See the wonders of Key West's mangrove ecosystem in small groups led by an experienced nature guide.
Key West Attractions Association
Our Key West Attractions Association has plenty of great information on tours, trips, charters and things to do around the island.
The Florida Keys & Key West
The Florida Keys official tourism website offers vacation planning for all kinds of Key West activities plus great articles and photos on the history and festivals and events.